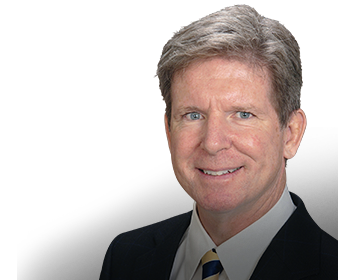 James Hagan Nominated for TIME Dealer of the Year
"As a member of a family-run dealership, I get a tremendous amount of satisfaction in running the business with integrity and professionalism," nominee Hagan said. "Another equally rewarding aspect is the employees that work with us on a daily basis. I strive hard to value their input in almost every major decision. Their dedication is unsurpassed. Without our great employees and our loyal customers, we are nothing."
Hagan didn't start out in the car business. A 1974 graduate of Toll Gate High School in Warwick, he earned a B.S. degree in marketing from the University of Rhode Island in Kingston in 1978 and worked in technology sales for 10 years. At age 33, he joined his father's dealership. "My dad needed someone to come into the business from the family and run the operations," he said. Hagan opened a Kia store, also in Warwick, in 2008.
"The most rewarding thing in this business is the opportunity to work with my dad," Hagan added. "He still works with us at 89 years old. He was incredibly supportive and gave me the opportunity of a lifetime." His uncle and cousin are also actively involved in the company.
Hagan feels he gained tremendous insights by working in an industry other than the retail automotive business early in his career. "I always look at our dealership as if I was on the outside looking in," he explained. "How would I like to be treated? What would my first impression be like? What is the message that would make me tell my friends? What is the dealer's reputation? These are some of the questions that have helped me do the right things for our customers."
Hagan is proud of his ongoing work with area youth through a mentoring partnership. "It is a weekly commitment of one hour to help a local student that needs guidance through school or life struggles," Hagan said. "It truly is an amazing experience to be able to be a factor in a kid's life and to help them through the potholes they face. A little time can go a long way to a young person who can use some help in his or her life."
Hagan was nominated for the TIME Dealer of the Year award by Jack A. Perkins, executive vice president of the Rhode Island Automobile Dealers Association. He and his wife, Judith, have one son.